Whether you're tying the knot yourself, or your upcoming calendar is full of wedding invitations, here are some hot summer trends now that prime nuptial season is upon us.
New themes
Basic beach or garden themes are classic for the summer. Instead of a generic setting or theme, couples have elected to take the personal route. Couples are thinking of their favorite summer hangouts when planning their theme. Others honor their honeymoon destination. If a couple's having a garden wedding and honeymooning in Hawaii, they could add orchids to their bouquets or fill the bottoms of centerpiece vases with black lava rocks.
Emphasis on the love story
Wedding guests want to celebrate a couple's love and commitment to one another, but a new trend allows them to see even more into a love story. Couples are starting to hang up pictures as decoration during cocktail hour, producing a timeline of major events in their relationship. Some couples have even written vows as their wedding altar backdrop.
Bold wildflowers
Nothing says summer like wildflowers. Brides have found that completing their wedding décor with wild blooms really makes the day stand out and add extra dimension and color to the wedding photos. Brides like to extend that theme further by making up little net or satin sachets of wildflower seeds before the reception, and then handing them so guests can shower the happy couple (rice is no longer a wise choice).
Wine smoothies
In the summertime guests will definitely expect something cold and frosty, but margaritas and daiquiris can be a bit ordinary. Instead, couples have discovered wine smoothies. They are cold, frosty and pack less of an alcoholic punch than margaritas.   The drink consists of a fruity wine, blended with ice and fruits of your choice. Garnished with a couple of berries or fruit slices, it makes for a refreshing and unexpected signature sip.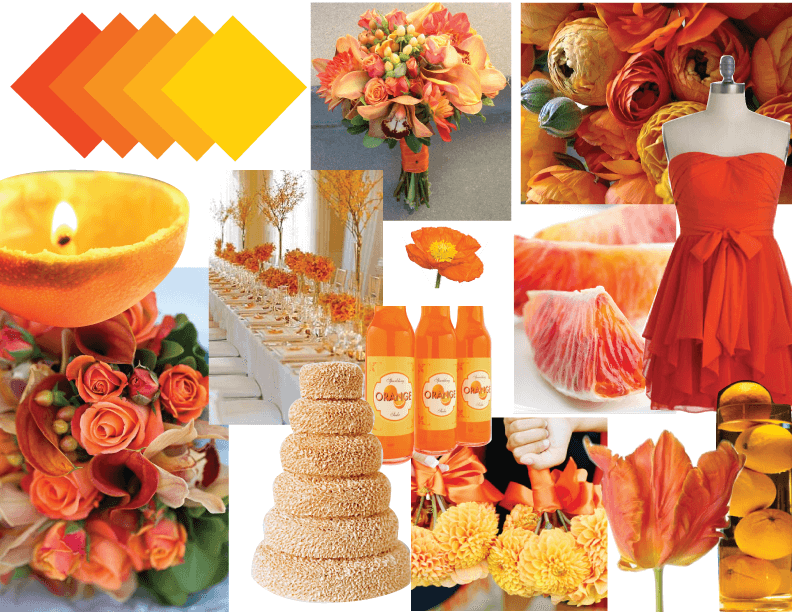 Dynamic colors
Bright hues are hugely popular for summer weddings. Couples are gravitating toward sophisticated brights, and sticking with just two hues to keep the space unified. Rather than splashing color all over the reception space, decorators point couples toward one dynamic color for a strong statement — think all-pink centerpieces or bold orange table linens.
Laid-back music
For summer weddings, today's couples seek to lighten up the ambience, choosing a pianist or string trio for a formal cocktail hour, but also thinking about alternative summery music styles. A laid-back vibe can be created with steel drums or a singer accompanied with a ukulele. Receptions will heat up the evening with sultry sounds, incorporating classic swing or big band music to provide an upbeat tempo.
Beyond wedding cake
White wedding cakes are popular for every season, and of course, chocolate always reigns for groom's cakes. But with cake bakers nowadays offering so many delectable flavors and fillings, couples are moving toward seasonal selections. It's easy to become inspired by the summer flavors we loved as children. Think fresh strawberries and whipped cream filling for a strawberry shortcake-style wedding cake, or a citrus-infused filling like key lime, lemon, or orange vanilla buttercream that honors a summertime fruit. Couples are hiring ice cream trucks to arrive at the end of the night to provide summertime favorites.