In the book "Down to Earth," author Janet Fletcher outlines the sustainability movement among winemakers as a "comprehensive set of environmentally sound, socially responsible and economically viable best practices that encompass every aspect of the vineyard, winery, surrounding habitat and ecosystem, employees and community."
In essence, sustainable wine farming isn't just about the grapes; it's about everything that touches the winemaking, from lighter bottles and composting to protecting air and water quality.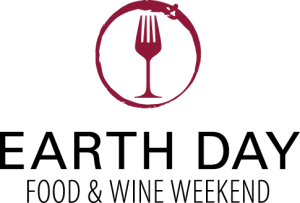 Those principles will be on display April 23 at the annual Earth Day Food and Wine extravaganza at Castoro Cellars in Templeton, Calif., where visitors gather to eat and drink for the greater good (www.earthdayfoodandwine.com). The Earth Day Food and Wine main event delivers a top quality food and wine experience paired with a casual, low-key atmosphere, all while celebrating the passionate people behind a sustainable food movement.
Earth Day Food and Wine is the brainchild of The Vineyard Team, a nonprofit that has worked with growers on sustainability issues for the past 20-plus years. Each year the team educates growers (in English and Spanish), along with administering the rigorous  Sustainability in Practice (SIP) Certified Vineyards and Wines program, launched in 2008 (www.sipcertified.org).
  The Vineyard Team worked a lot with vineyard growers, and thought: "There are other people doing cool stuff in terms of sustainability, and there are eaters and drinkers that care about the same things we do. Why don't we have a party that highlights the great work being done and celebrates the farmer for Earth Day?"
What does food and wine have to do with Earth Day? The Vineyard Team believes there's nothing earthier than a farmer, and there's nothing better than giving folks a chance to meet the creative chefs and winemakers behind it all.
Earth Day Food & Wine is officially presented by Sustainability In Practice. SIP helps growers, vineyards and consumers consider their approach to sustainability. More than 34,000 vineyard acres are SIP Certified, and 1.5-million cases of wine carry the SIP seal. Growers and winemakers in the SIP program recognize that mindful fruit production and care for workers' well-being are important components of quality wine.
Nestled under the oaks at Castoro Cellars, VIP entry begins at 1 p.m., with general admission at 2 p.m. Event proceeds benefit educational scholarships for relatives of farmworkers and spanish education programs of The Vineyard Team.
 Holman Ranch will participate in the event, a day after it celebrates Earth Day (April 22) at its tasting room at 19 E. Carmel Valley Road. The winery is SIP Certified, and on Earth Day visitors to the tasting room can buy one glass of earth-friendly wine and get one glass free. And the first 22 customers in honor of Earth Day will receive a complimentary tasting.